Professional sports continue to engage consumers on deep emotional and social levels. As the multi-billion dollar sports industry continues to grow rapidly and compete against broader entertainment options, the importance of understanding the needs of fans continues to increase. Innovative fan research techniques have resulted in tangible activation of consumer insights through game day experiences, sponsorship activation, and brand enhancements. The data-driven research methods currently utilized by sports organizations remain relevant across all industries, and Kellogg remains primed to lead this pivotal discussion on fan engagement.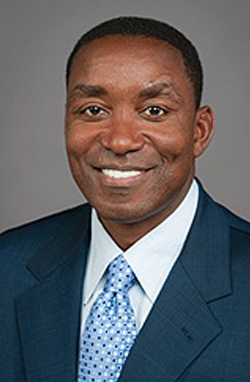 Isiah Thomas
Legendary Sports Icon, Businessman, Philanthropist
Born and raised on Chicago's West Side, Isiah Lord Thomas III's professional career spans more than three decades in business and sports. Thomas has garnered worldwide attention for his contributions in all levels of professional basketball, including induction into the NBA Hall of Fame, and for his successful business initiatives and philanthropic endeavors.

As a player, Thomas built a reputation as a tireless worker and formidable competitor. The competitor-turned coach and manager was noted for his keen eye for discovering new talent. Thomas' leadership and fighting spirit helped guide the last-place Detroit Pistons to back-to-back championships in 1988 and 1989.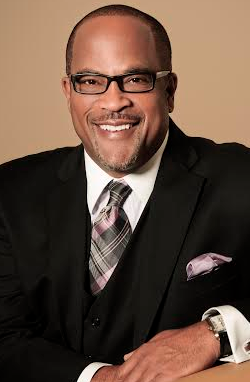 David Cornwell
Director of the Sports Lawyers Association
David Cornwell is a partner in the Atlanta office of Gordon & Rees who represents high-profile professional athletes, sports agencies, executives, and companies in the sports industry. He serves as executive director of the National Football League Coaches Association, representing the interests of nearly 500 assistant coaches.

Mr. Cornwell's client roster has included Alex Rodriguez (New York Yankees), Jonathan Martin (Miami Dolphins), and Ben Roethlisberger (Pittsburgh Steelers), and he represented Ryan Braum, Major League Baseball's 2011 National League MVP, in the first successful appeal of discipline in the history of MLB's Joint Drug Program.